Las Vegas, NV November 30, 2015 — MountainView Hospital is the first in Nevada to offer Bronchial Thermoplasty (BT) delivered by the Alair™ System to help alleviate the symptoms of severe asthma in adults.
Bronchial Thermoplasty is a safe outpatient procedure that is proven to reduce asthma attacks and emergency rooms visits for at least five (5) years in adult patients with severe asthma, and is shown to improve asthma-related quality of life for people living with the disease.
The first part of the three-part surgery was performed by Dr. Arnold Chung, cardiothoracic surgeon with MountainView Hospital's Cardiovascular & Thoracic Surgery Associates, on a patient at MountainView Hospital in October, with the second surgery scheduled for the end of November, followed by the final surgery in December.
More than 25 million people in the U.S. have asthma, and approximately 5 to 10 percent suffer from severe asthma. According to the Asthma and Allergy Foundation of America (AAFA), managing uncontrolled asthma consumes over $18 billion of health care resources each year. In the U.S. each year, asthma attacks result in approximately 10 million outpatient visits, 2 million emergency rooms visits, 500,000 hospitalizations, and 3,300 deaths.
Prior to Bronchial Thermoplasty, doctors had only pharmaceutical medications to offer their severe asthma patients temporary relief from asthma symptoms. MountainView Hospital offers this first of its kind medical device procedure to provide severe asthma patients with a safe, long- lasting, and proven treatment option to help reduce asthma attacks.
"By offering the Bronchial Thermoplasty procedure, MountainView continues to demonstrate its commitment to bringing the latest in therapies to our community," said Chris Mowan, MountainView Hospital Chief Executive Officer. "We look forward to partnering with the community's pulmonologists and allergy specialists to offer their patients another option for severe asthma."
In a clinical study, 79 percent of patients treated with Bronchial Thermoplasty saw a significant improvement in their asthma-related quality of life.
Many asthma patients become accustomed to avoiding the many environmental triggers that increase their risks of having an asthma attack, such as staying indoors during pollen or cold weather seasons, avoiding perfume and cigarette smoke, avoiding exercise or any type of exertion or stress.
People with severe asthma can miss work, school, and even avoid traveling due to the effects of the disease. In addition, adults whose severe asthma symptoms persist despite taking the maximum tolerated medications are at risk of suffering life-threatening asthma attacks requiring immediate treatment at an emergency room.
"In a city of 2 million people, like Las Vegas, an estimated 2,000 people have life-limiting asthma," said Dr. Chung. "This procedure has the potential to be life changing for those patients who qualify."
Clinical studies on Bronchial Thermoplasty
Bronchial Thermoplasty delivered by the Alair™ System is a safe outpatient procedure that has been proven to reduce asthma attacks and emergency rooms visits for adult patients with severe asthma. In a clinical study, at year one compared to a control group, patients who had the Bronchial Thermoplasty procedure showed:
32 percent reduction in severe asthma attacks
84 percent reduction in emergency room visits for respiratory related symptoms
66 percent fewer days lost from work, school, and other activities due to asthma symptoms
In addition, the Journal of Allergy and Clinical Immunology, the most-cited journal in the field of allergy and clinical immunology, published data confirming the lasting effectiveness and safety of Bronchial Thermoplasty, including:
The reduction in severe asthma attacks was maintained out to five
The reduction in emergency room visits for respiratory symptoms was maintained out to five years.
No increase in hospitalizations, asthma symptoms, or respiratory adverse events over the course of 5
The Bronchial Thermoplasty procedure is not a substitute for pharmaceutical medication as prescribed by a doctor. It works along with pharmaceuticals to provide less risk of asthma attacks and its complications for those suffering from severe asthma.
---
About MountainView Hospital:
MountainView Hospital is a state-of-the-art, full-service medical facility located in the heart of northwest Las Vegas, one of the fastest growing areas in the Valley. With a dedicated and talented staff of employees and outstanding physicians, MountainView Hospital is recognized for high patient satisfaction and for providing quality and compassionate care to our community since 1996. The hospital is a member of the respected Sunrise Health System consisting of Sunrise Hospital, Sunrise Children's Hospital, Southern Hills Hospital and several surgery and diagnostic imaging centers offering a complete range of specialized and technologically advanced services. @MountainViewLV
MountainView Hospital
3100 N. Tenaya Way, Las Vegas, NV 89128
www.mountainview-hospital.com
---
About Bronchial Thermoplasty Delivered by the Alair System
The Alair Bronchial Thermoplasty System is indicated for the treatment of severe persistent asthma in patients 18 years and older whose asthma is not well controlled with inhaled corticosteroids and long acting beta agonists. The Alair System is not for use in patients with an active implantable electronic device or known sensitivity to medications used in bronchoscopy. Previously treated airways of the lung should not be retreated with the Alair System. Patients should be stable and suitable to undergo bronchoscopy. The most common side effect of Bronchial Thermoplasty is an expected temporary transient increase in the frequency and worsening of respiratory-related symptoms.
---
About the Study
The Journal of Allergy and Clinical Immunology featured data from the Asthma Intervention Research 2 (AIR2) clinical trial examining the safety and effectiveness of the Boston Scientific Alair Bronchial Thermoplasty (BT) System. The long-term data are based on a post-approval study of BT-treated patients from the AIR2 Trial who were followed for a total of five years. 85 percent of patients who underwent BT treatment in the AIR2 Trial completed the five-year follow-up, demonstrating exceptionally strong patient retention for a study of this complexity and duration.
---
About AAFA
The Asthma and Allergy Foundation of America (AAFA), a not-for-profit organization founded in 1953, is the leading patient organization for people with asthma, allergies and related conditions. AAFA provides practical information, community based services and support through a national network of chapters and support groups. AAFA develops health education, organizes state and national advocacy efforts and funds research to find better treatments and cures. For more information, visit www.AAFA.org.
News Related Content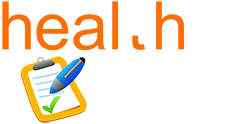 Access information about your health and connect with our staff by creating an account during your next appointment. This safe and convenient online patient portal allows you to:
Request non-urgent medical advice
Schedule appointments
Obtain visit summaries
Order medication refills
View lab results
Already have an account?
Take advantage of this resource today!
This site is for informational and non-urgent communication purposes only. Call us directly if you need to discuss an urgent issue or need to be seen today.