Las Vegas, NV March 16, 2016 — MountainView Hospital now offers Transcatheter Aortic Valve Replacement (TAVR) for patients with aortic valve stenosis, as an alternative for patients who are at elevated risk for surgical aortic valve replacement.
MountainView's Cardiothoracic Surgeon Dr. Michael G. Wood along with Dr. Jeffrey Levisman, Interventional Cardiologist with HealthCare Partners, recently completed the hospital's first two TAVR cases. The TAVR procedures were successful in replacing the aortic valve of the two patients, both whom suffered from severe aortic stenosis.
Severe aortic stenosis is a narrowing of the aortic valve opening that does not allow normal blood flow. In elderly patients, severe aortic stenosis is sometimes caused by the build-up of calcium on the aortic valve's leaflets. Over time the leaflets become stiff, reducing their ability to fully open and close. When the leaflets don't fully open, the heart must work harder to push blood through the aortic valve to the body.
"MountainView Hospital is committed to bringing heart patients the latest in advanced, minimally-invasive heart treatment techniques," said Chris Mowan, MountainView Chief Executive Officer. "By offering TAVR, MountainView continues to demonstrate its commitment to bringing the latest surgical options to our patients, and to staying at the forefront of heart care and medical options."
TAVR provides a unique option for patients who are not good candidates for traditional open heart surgery, often due to age or severity of their illness, and who are at an elevated risk for surgical aortic valve replacement. TAVR is a minimally invasive, state-of-the-art treatment that allows patients to undergo aortic valve replacement through a small incision in the skin. This less invasive procedure allows a new valve to be inserted within the diseased aortic valve while the heart is still beating. Once the new replacement valve is expanded, it pushes the old valve out of the way and the replacement valve functions to regulate proper blood flow.
"TAVR is an important option to offer to our patients, especially to those who are unable to undergo traditional open heart surgery," said Dr. Wood. "MountainView continues to offer and expand on the resources available to surgeons and their patients, improving outcomes and the outlook of patients in our community."
---
About MountainView Hospital:
MountainView Hospital is a state-of-the-art, full-service medical facility located in the heart of northwest Las Vegas, one of the fastest growing areas in the Valley. With a dedicated and talented staff of employees and outstanding physicians, MountainView Hospital is recognized for high patient satisfaction and for providing quality and compassionate care to our community since 1996. The hospital is a member of the respected Sunrise Health System consisting of Sunrise Hospital, Sunrise Children's Hospital, Southern Hills Hospital and several surgery and diagnostic imaging centers offering a complete range of specialized and technologically advanced services. @MountainViewLV
MountainView Hospital
3100 N. Tenaya Way, Las Vegas, NV 89128
www.mountainview-hospital.com
News Related Content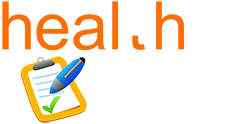 Access information about your health and connect with our staff by creating an account during your next appointment. This safe and convenient online patient portal allows you to:
Request non-urgent medical advice
Schedule appointments
Obtain visit summaries
Order medication refills
View lab results
Already have an account?
Take advantage of this resource today!
This site is for informational and non-urgent communication purposes only. Call us directly if you need to discuss an urgent issue or need to be seen today.