FOR IMMEDIATE RELEASE
Contact: Jennifer McDonnell, Director of Marketing
Office: (702) 562-5633
Jennifer.McDonnell@HCAHealthcare.com
MountainView Hospital Launches Lung Cancer Screening Program
Lung Cancer is the leading cause of cancer-related death for men and women
Las Vegas, Nev. (June 4, 2013) — MountainView Hospital has launched a Lung Cancer Screening Program for high-risk individuals to detect lung cancer earlier, allowing early intervention for patients.
Lung cancer is the leading cause of cancer-related death for men and women in the United States. Each year, there are about 228,000 new cases of lung cancer diagnosed in the U.S., according to the American Cancer Society. In Las Vegas, the statistics are even more astounding. Yearly, there are at least 1,300[1] lung cancer deaths in Nevada, more than breast, prostate and colon cancer combined.
In Nevada, lung cancer affects women more than men, and has been determined as the No. 1 cancer problem among women in the state, according to a 2012 report[2] issued by the University of Nevada, Las Vegas. Each year, more than 850 new cases are diagnosed in Nevada women, while there are more than 620 deaths related to lung cancer in Nevada women each year.
"Lung cancer is a serious health issue in our state," said Dr. Arnold Chung, a cardiothoracic surgeon who underwent fellowship training at Cedars-Sinai Medical Center in minimally invasive surgery for lung cancer. "Unfortunately because of the late onset of symptoms when someone has lung cancer, patients are often diagnosed in later stages, when medical intervention is less likely to provide benefit."
MountainView Hospitals' Lung Cancer Screening is performed by Red Rock Radiology, a department of MountainView Hospital. Patients determined to be at high risk by their physician can be referred to receive a low-dose CT scan. The National Lung Screening Trial[3] (NLST) found 20 percent fewer lung cancer deaths in participants screened with a low-dose CT scan versus those screened with a chest X-ray. It is important for each person who is considering having a screening scan to know that these exams may not detect all lung cancers.
"At MountainView, we are proud to offer programs that clinically differentiate us from other hospitals," said Will Wagnon, CEO. "Lung cancer is known as the silent killer. We hope to begin changing that nomenclature with an accessible and affordable, early screening diagnostic test."
Someone is considered high risk for lung cancer if the following statements describe them:
At least 50 years old
A current smoker or a former smoker who has had significant exposure to cigarette smoke. For example, you have smoked at least 10 or more cigarettes a day for at least 20 years
No current serious respiratory symptoms
MountainView Hospital's Lung Cancer Program treats patients with lung cancer using a proactive, multidisciplinary team approach. Our doctors use the most advanced diagnostic, surgical and nonsurgical therapies available.
To learn more about MountainView's Lung Cancer Screening Program call (702) 240-2963.
About MountainView Hospital:
MountainView Hospital is a state-of-the-art, full-service medical facility located in the heart of northwest Las Vegas, one of the fastest growing areas in the Valley. With a dedicated and talented staff of employees and outstanding physicians, MountainView Hospital (MVH) is recognized for high patient satisfaction and for providing quality and compassionate care to our community for the past 16 years. The hospital is a member of the respected Sunrise Health System consisting of Sunrise Hospital, Sunrise Children's Hospital, Southern Hills Hospital and several surgery and diagnostic imaging centers offering a complete range of specialized and technologically advanced services.
MountainView Hospital
3100 N. Tenaya Way
Las Vegas, NV 89128
www.mountainview-hospital.com
News Related Content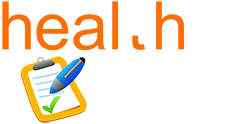 Access information about your health and connect with our staff by creating an account during your next appointment. This safe and convenient online patient portal allows you to:
Request non-urgent medical advice
Schedule appointments
Obtain visit summaries
Order medication refills
View lab results
Already have an account?
Take advantage of this resource today!
This site is for informational and non-urgent communication purposes only. Call us directly if you need to discuss an urgent issue or need to be seen today.